Is it the most controversial sports car of the year?
Classic car replicas are a win–win theme. Timeless design values  coupled with modern technical giblets seem to be the perfect combination. Well, unless, of course, an outright ad–libbing begins ..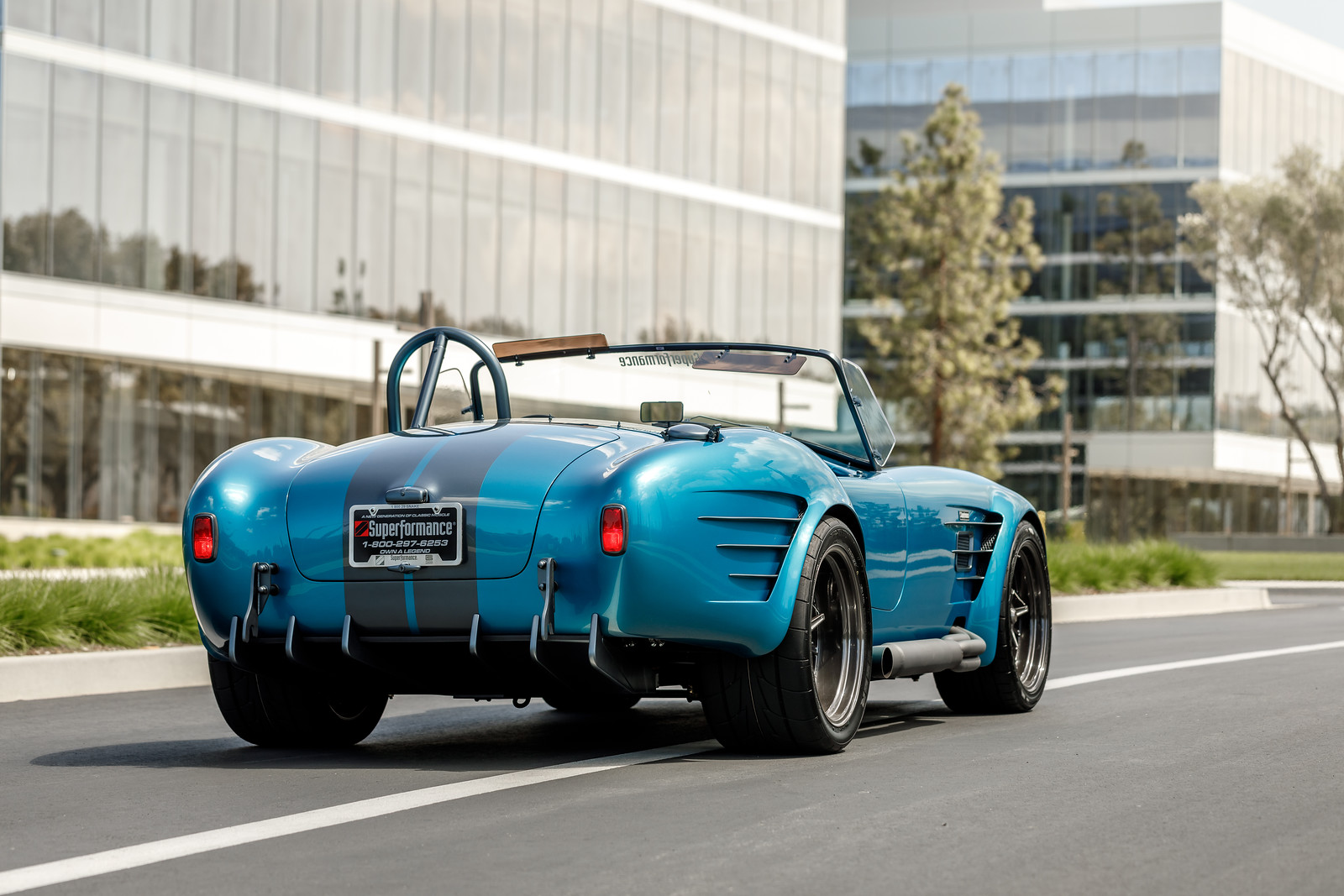 Superperformance is known for its quality 1960s car replicas. But this time the hot California sun baked the guys' heads too much, and they gave something completely unimaginable.
If you don't believe it, see for yourself! At first glance, this Superperformance MKIII–R roadster looks like an exact copy of the classic Cobra. If you look closely, the lines and contours of the sports car that immortalized the name of Carroll Shelby are full of modern design features. Front splitter, rear diffuser, front spoiler, extended air intakes … All this, to be honest, adorns the Cobra just like a ballerina's samovar.
Against this background, the salon looks like an oasis of classics. Everything here is as it should be: old–school instruments, bucket seats, two–point seat belts. In a word, beauty. And in general, from the driver's seat, all the design exercises of the "Superperformance" are not visible – this is definitely the best place in the car.
Well, the MKIII–R is coming, of course, God forbid! Under the hood of a modern "Cobra" you can put a 7–liter V8 with a capacity of 560 hp, promising dynamics in the region of 4–4.5 from acceleration to the first hundred.