The compact Jaguar E–Pace looks so cute that you want to walk into the cage and pat it behind the ear. Big mistake…
If a lion, according to experts, is recognized by its claws, then the Jaguar is recognized by the ferocious roar of its engine. Let's be honest: the stylish crossover Jaguar E–Pace in the basic configuration is good, but expensive compared to German competitors.
All the more logic and sense to pay extra for the top version of R–Dynamic with a 300–horsepower petrol engine.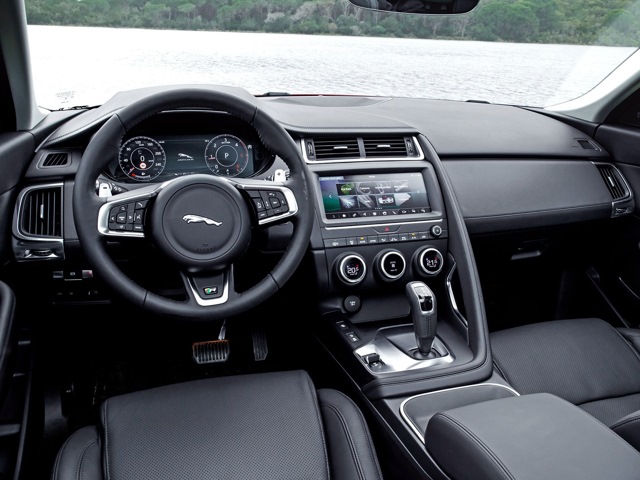 The maximum speed is a little over 240 km / h, acceleration to a hundred in 6.4 seconds and honed like a knife from Solingen, road habits will not allow you to forget what you are paying for.
After all, there is simply no faster and more exciting compact premium SUV on our market.