The face is terrible, but his hands are golden …
Much, if not all, in this world depends on chance. If, say, the USSR had a little warmer relations with France, then Renault 16 would be assembled in Togliatti instead of Fiat 124. Or here's another example. Today, you would definitely not flinch at the sight of the monstrous nostrils of the BMW X7, if in the 50s of the last century the Bavarians did not go to the Italian company Isetta. Here is how it was…
In the post–war period, the BMW concern found itself in a very difficult situation. Part of the production capacity remained in the Soviet zone of occupation, which later turned into the GDR. As reparations, the Germans handed over the documentation for the production of their pre–war models to the Allies, including the British firm Bristol. Well, in Munich, meanwhile, they were sitting near a broken trough …
Baby
"
Izetta
"
is
the
real
savior
of
all
BMW
The hard–hitting 501 – the first post–war BMW – failed miserably in the market. Heavy, slow and expensive "five hundred and first" did not excite buyers at all. The sporty 503 and 507 roadsters had no problem with sex appeal and dynamics, but these niche (and again expensive) models didn't make the weather in the financial statements. And there was nothing more to produce BMW in the 50s …
Mass models in Munich have not been made since the early 30s, and there was no time left for development. BMW's sworn competitors from Mercedes–Benz were already ready to take advantage of the difficult situation, beginning to test the waters for a possible takeover … And then, not giving a damn about pride, the BMW leadership turned to the Italians for help.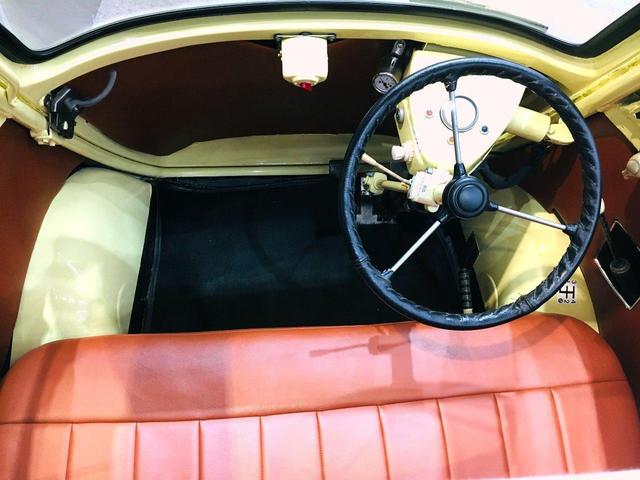 And to what! Not Alfa Romeo, Ferrari or Maserati. And not even to FIAT. The Germans bowed to the Iso firm. Known primarily for household appliances and scooters, a company from the outskirts of Milan in the fall of 1953 presented a prototype of the cheapest little car. Baby "Izetta" with one front door, a tiny interior for two and a 9–horsepower motorcycle motor developed a speed of only 75 km / h. And even acceleration to 50 km / h took half a minute! But "Izetta" required only 3 liters of gasoline per hundred, and cost a little more than a refrigerator.
It's hard to believe that such a proud and pretentious brand like BMW decided that such a car would save the company from collapse. But this is exactly what was done. The Germans agreed with the Italians to buy the licensing rights for Izetta and even bought out the finished assembly line.
In all fairness, the Milanese humpback was modified in Munich. BMW Isetta received a more powerful 250–cc 12–horsepower engine (later it will be replaced by a 300 cc version), an upgraded suspension, a slightly modified front end design (different headlights, BMW emblem on the front door). On this, however, the list of engineering improvements ended.
Nevertheless, the German version of the Izetta was a true salvation for BMW. At least the Germans now had something to release! From 1955 to 1962, more than 160 thousand copies of the BMW Isetta were collected, which allowed the company to survive difficult times. Now, patting your fat X–fifth on the wing, you know who to thank for the fact that BMW does not belong to, say, Mercedes–Benz.